Structured for Android
Edited
After more than 3 years since the first launch of Structured on iOS and receiving thousands of requests, we are thrilled to announce it has finally happened: Structured has arrived on Android. We are super excited about this and cannot wait to get Structured into more people's hands.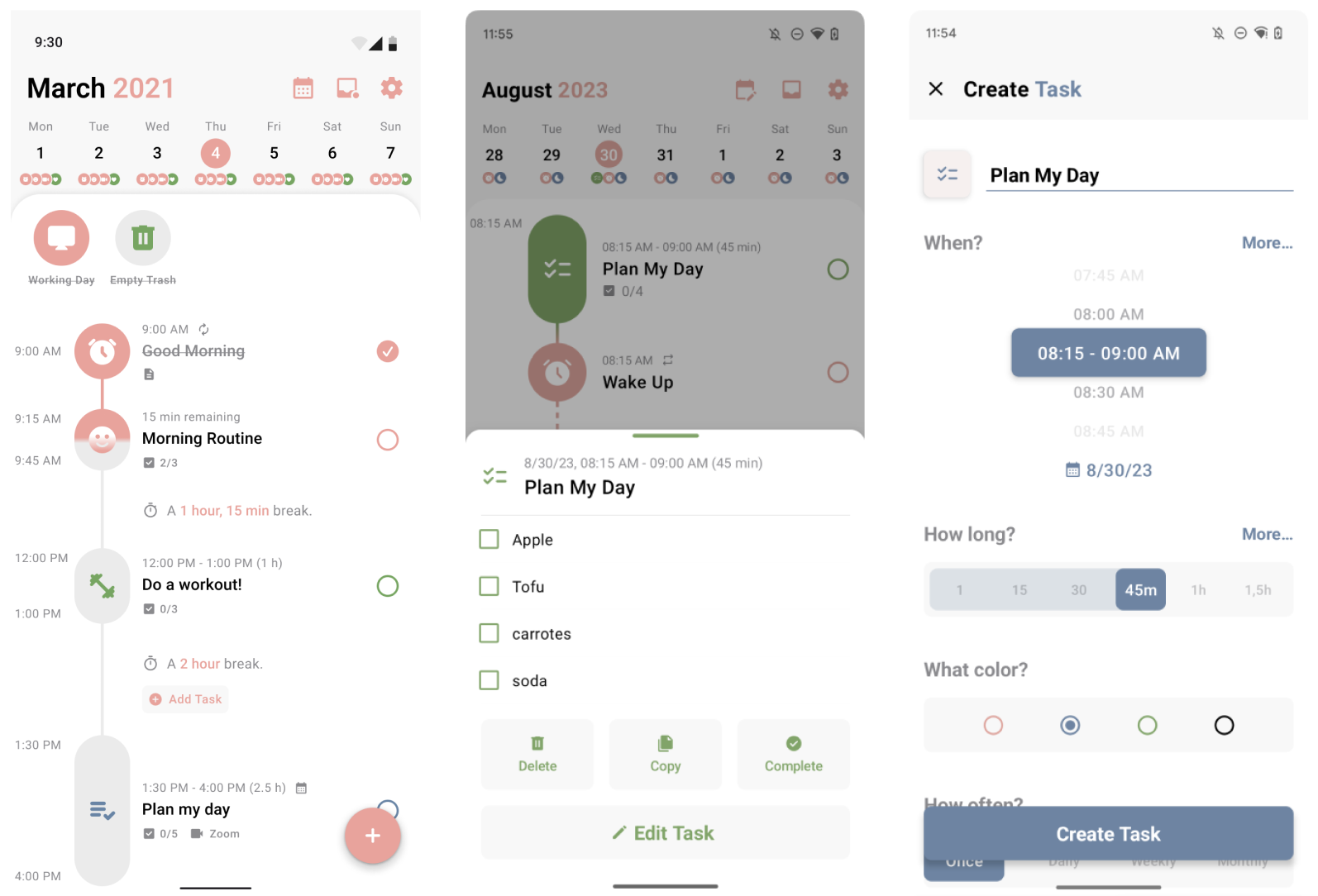 Download Structured for Android
On your Android devices, you can download Structured here. Please be aware that this is a work in progress, meaning that not every feature of Structured is available yet.
Work in Progress …
Please note, that Structured for Android is still in its early stages of development, and we will continually improve it. As some of you might have noticed, not all features that are supported on iOS are available for Android yet. We are continuing to add all the missing features step by step.
Just like on Apple devices some Structured features require a Structured Pro ⭐️ subscription. In case you already have a valid Structured Pro subscription from one of your Apple devices, you can use it on your Android devices as well.
The following key features are already available on Android:
Recurring tasks ⭐️

All-day tasks

Inbox

Icons

Customizable notifications ⭐️
Further features known from iOS will be added gradually.
Restore your Structured Pro
To use your subscription from iOS or macOS on Android go to your ⚙️ Structured Settings on your Android device, tap the Pro Plan banner, scroll down and select Restore Apple Purchase.
Now just copy your Apple Structured User Id into the pop-up window. Afterwards, you can use Structured Pro on your Android device as well.
Please note, that this will unlock the Pro features on Android only and not share your data between Apple and Android devices, as this is not possible yet.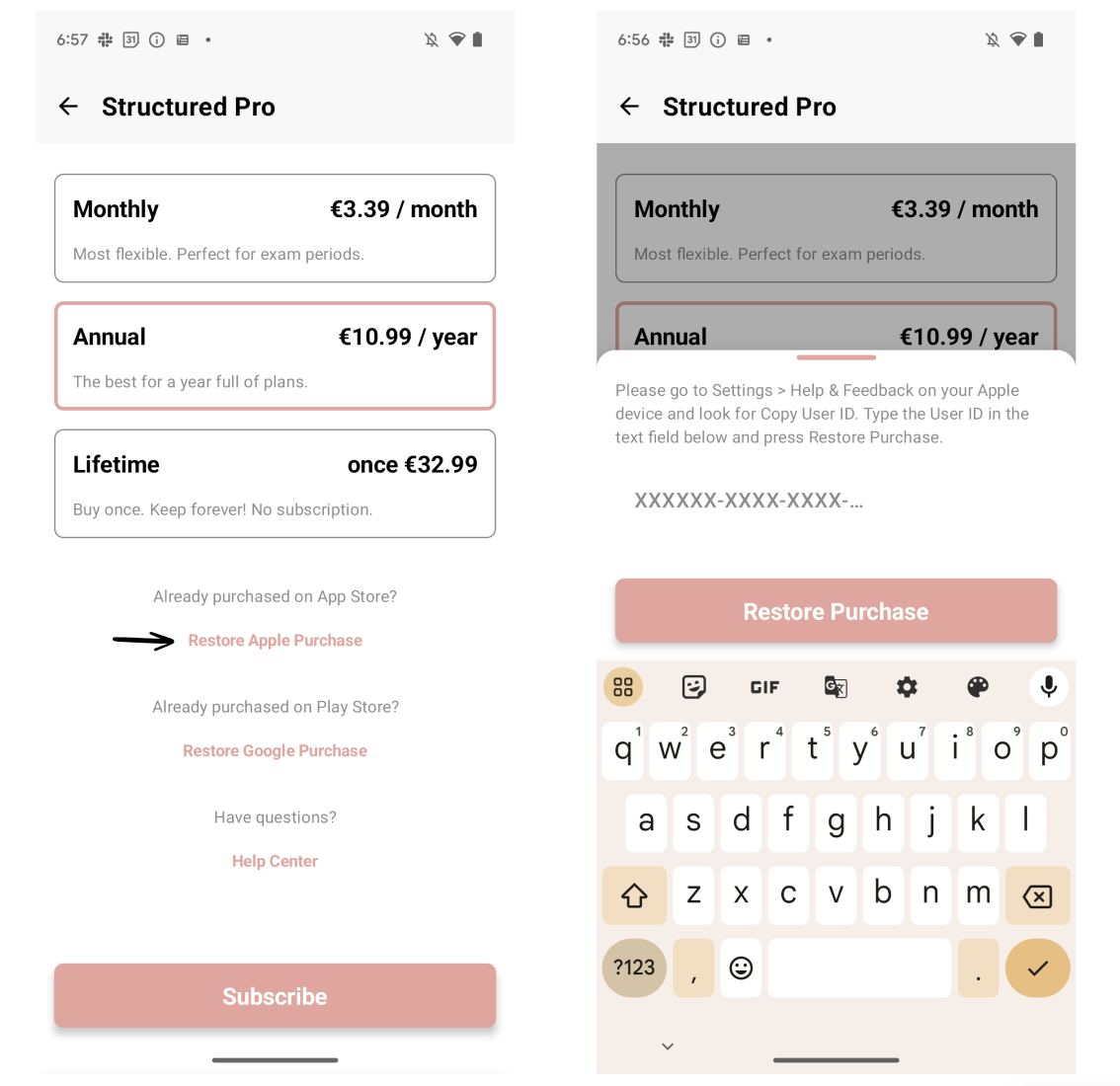 Feedback & Bugs
If you stumble upon a bug, we would love to know! You can either join our Community Slack channel and post it in the #android-beta channel, or share your feedback as an email to help@stuctured.app.
Any information about the devices and OS you are using as well as additional screenshots and screen recordings are greatly appreciated.