My Apple Watch Is Not Syncing
Edited
Sometimes the Apple Watch is stuck in an endless syncing loop or not syncing at all. Unfortunately, this is often due to iCloud itself which means we have limited possibilities to help with that.
First of all, please ensure your Structured app is on the latest version and your Watch runs at least on watchOS. In addition, please check if your iCloud Sync on your iPhone is working correctly. In case this is not working, please check out our iCloud Troubleshooting.
If your sync status on your Watch is stuck in an endless Syncing… loop, you can try to keep the sync screen on your Watch as well as your iPhone open for up to 15 minutes and check if it syncs now.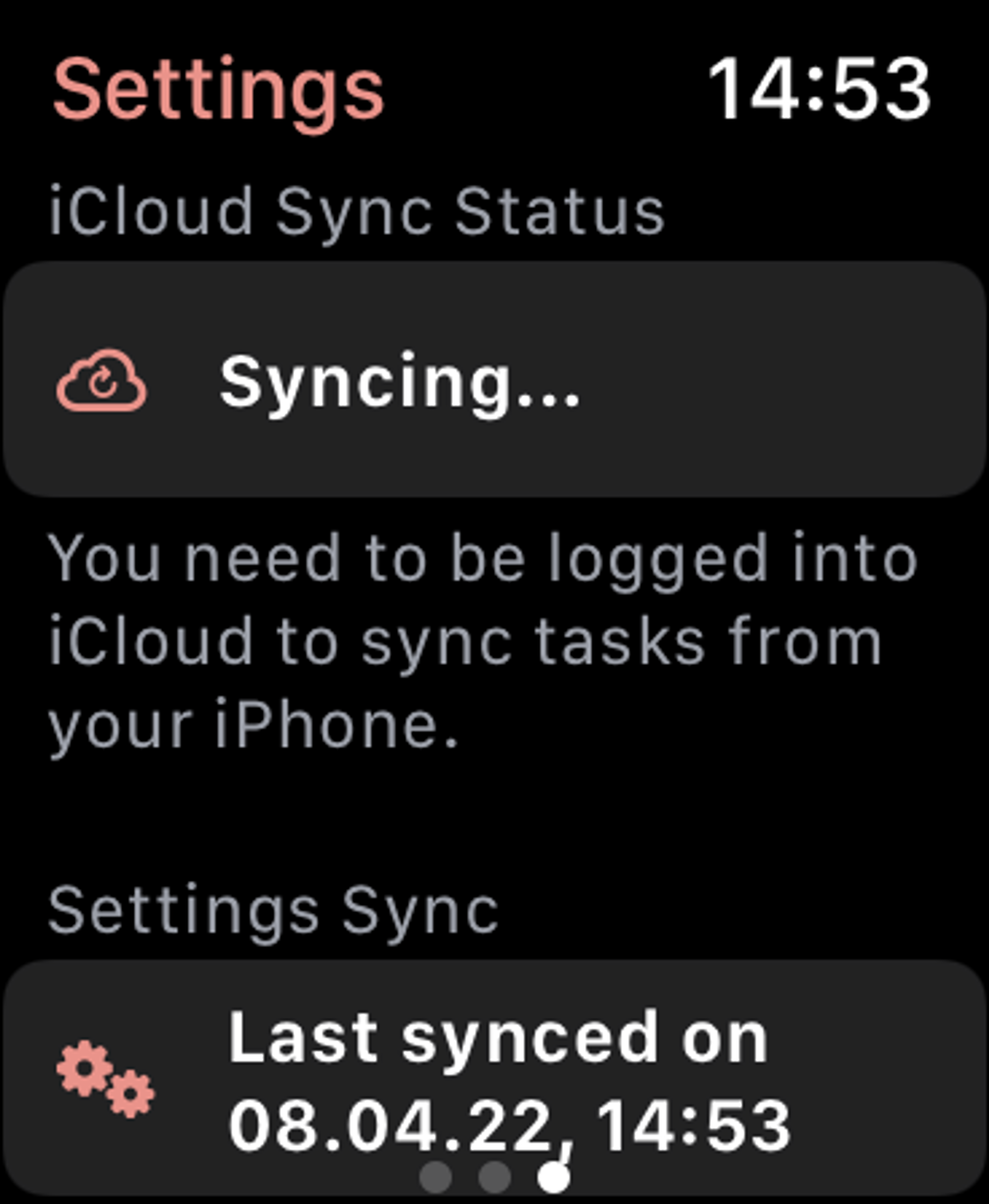 Apple Watch still doesn't sync
In case this doesn't work, please head over to your ⚙️ iPhone Settings, go to iCloud and remove the access for Structured in Apps Using iCloud. Afterward, restart your iPhone, allow Structured's access to iCloud again and check your Watch sync screen.