How to Activate Focus Mode
Edited
The Focus Mode is a Structured feature that helps you to concentrate on your tasks. After entering Focus Mode, your current task will be displayed on your entire screen, making it less likely for you to get distracted by your phone or tablet.
Enter Focus Mode
When you have a task ahead of you that needs a special amount of attention, enter Focus Mode. To activate it, tap on an ongoing task and use the Focus now button. Note that Focus Mode is only available for active tasks.
If you need more time to complete your task than initially anticipated, you can edit the task while in Focus Mode and choose a different ending time.
Focus on a task
For the duration of the task, a countdown showing your progress will fill up your screen, making it easier for you to stay concentrated. While the Focus Mode is active, you will not be able to use any other function of Structured, and the progress of your task will be displayed on the lock screen of your phone.
On iPhone 14 Pro and 14 Pro Max and all iPhone 15's, you can also see your task on the dynamic island when closing Structured.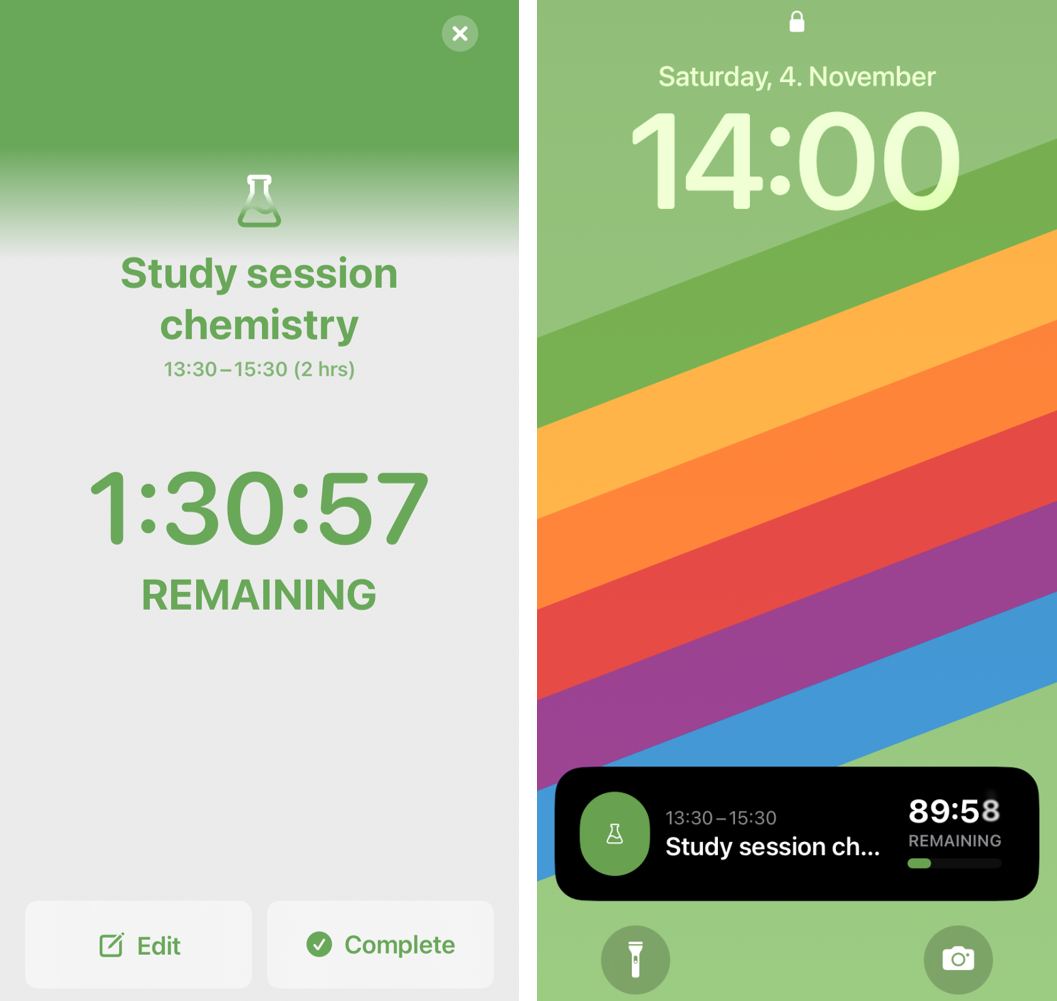 End Focus Mode
When you have finished your task, you can tap Complete to end the Focus Mode. Otherwise, it will end automatically after the countdown is over. If you want to cancel the Focus Mode before you have finished your task, you can tap the X in the upper-right corner.
The Focus Mode will not stay active for the following task on your timeline. If your next task requires you to concentrate as well, you can just tap on it and reenter Focus Mode.