How to Use Live Activities
Edited
With the release of iOS 16, Apple introduced Live Activities. They are interactive notifications on your lock screen that display a live overview of certain apps, enabling you to stay up to date without having to unlock your phone. On iPhone 14 Pro, iPhone 14 Pro Max and all iPhone 15's, Live Activities also take advantage of the Dynamic Island.
When you are working on a task and are in Focus Mode on Structured, you can follow your progress live on your lock screen. This way you stay concentrated on your task while being able to check at a glance for how much longer it goes on.
Enable Live Activities
To use this feature, ensure Live Activities are enabled in your device's settings. To check this out, go into the Face ID & Passcode section of your device's ⚙️ settings app and enter your passcode. Then you can allow Live Activities on your lock screen.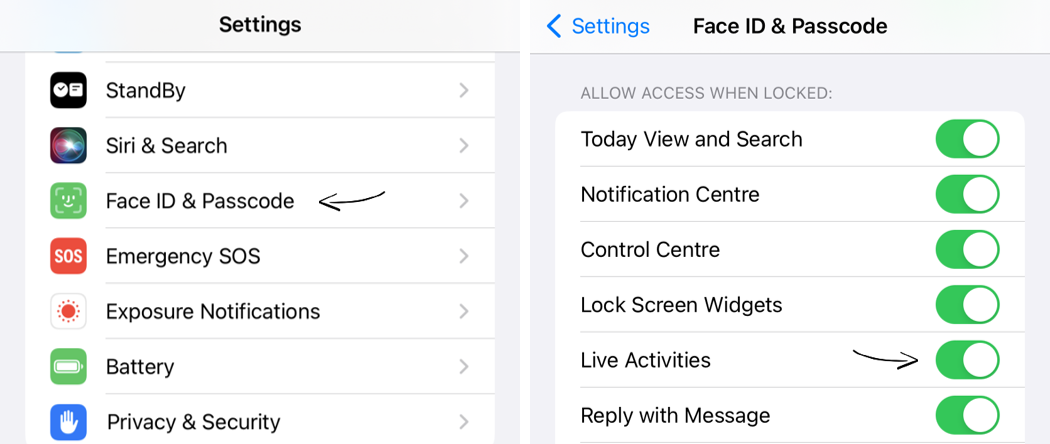 Structured Live Activities
To use the Structured Live Activities, you first have to enter Focus Mode. Simply tap on your current task and tap Focus Now. When locking your phone now, you can see your progress at a glance.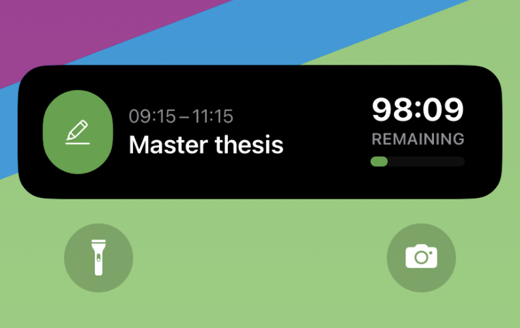 For more information on Focus Mode, check out: How to Activate Focus Mode.