How to Remove Imported Events from Structured
Edited
You cannot delete events that you have imported from a calendar or to-do list app. However, you can remove the task from your timeline or inbox by hiding it.
Hide a task
To hide a task, tap on it and select Hide. The task will then be removed from your Structured app, but not from your calendar or to-do list. Once you have hidden a task, you cannot unhide it again.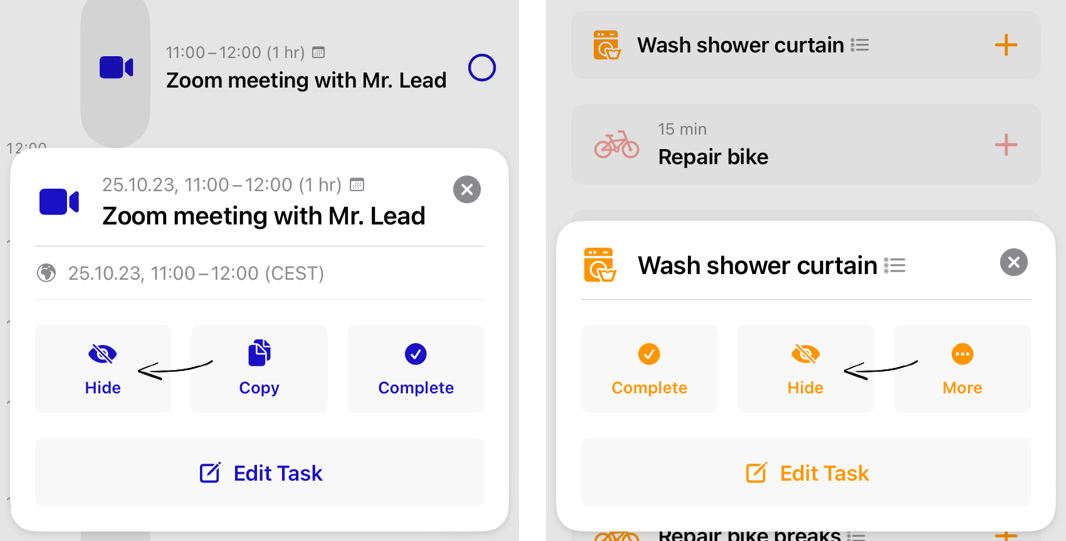 Reclaim a hidden task
If you hid a task accidentally, simply deselect and then re-select the calendar or do-do list from which the task was imported in the ⚙️ Structured Settings. Thereby, all the imported events from that calendar or to-do list will first be removed and then re-added.